Launch of the Migration Management Diploma Programme for Representatives of MP and CAMM Countries (MMDP), an initiative by MPF and the Maastricht University
17 November 2020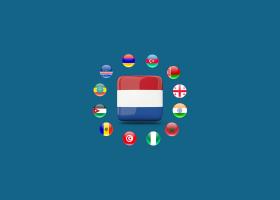 The Mobility Partnership Facility (MPF) and the Maastricht Graduate School of Governance (MGSoG) are delighted to announce the launch of the Migration Management Diploma Programme (MMDP), which will run from November 2020 to December 2021.
The launch of this new capacity building initiative was recently formalised through a grant contract signed by ICMPD, through the MPF, and the University of Maastricht in September 2020. The action is funded with a total budget of € 723,740.50 (94.60% from AMIF).
The MMDP aims to create a shared understanding of multifaceted migration issues and contribute to more comprehensive and better informed migration policies among partner countries and EU Member States, by implementing a training programme for partner country-government officials. To achieve these objectives, the programme will train up to 40 civil servants and policy practitioners working in the field of migration.
The training curriculum will address all the central tenets of EU cooperation frameworks: from better organisation of legal migration and preventing measures that tackle irregular migration and trafficking in human beings, to maximising the development impact of migration and the promotion of international protection.
The comprehensive thematic coverage will ensure that MMDP graduates achieve in-depth theoretical and practical knowledge in each of the key migration areas, with the ultimate goal of promoting national and intra-agency dialogue and cooperation between the EU and partner countries, as well as other priority countries that may amplify or benefit from the development impacts of migration.
For information on admission process, please click here.The final deadline for application is 8 January 2021 at 23:59 hrs.
Contact details
For more information about the action, you can contact the MPF team: MPF@icmpd.org
Contact person at Maastricht University: Nava Hinrichs-Pasutto, Head of Executive Education and Capacity Building in Migration.mmdp@maastrichtuniversity.nl
Country: The Netherlands
Target countries: MP/CAMM Countries (Armenia, Azerbaijan, Belarus, Cape Verde, Ethiopia, India, Georgia, Jordan, Moldova, Morocco, Nigeria and Tunisia) and other EU partner countries as relevant.
The Mobility Partnership Facility
MPF is a European Union (EU) funded initiative contributing to the operationalisation of the external dimension of EU migration policy. The MPF aims to strengthen EU dialogue and cooperation on migration and mobility issues with a select number of partner countries in this area.