The Migration Partnership Facility is a European Union (EU) funded initiative supporting the external dimension of EU migration policy. The MPF aims to strengthen dialogue and cooperation on migration and mobility between Member States and priority partner countries outside the EU.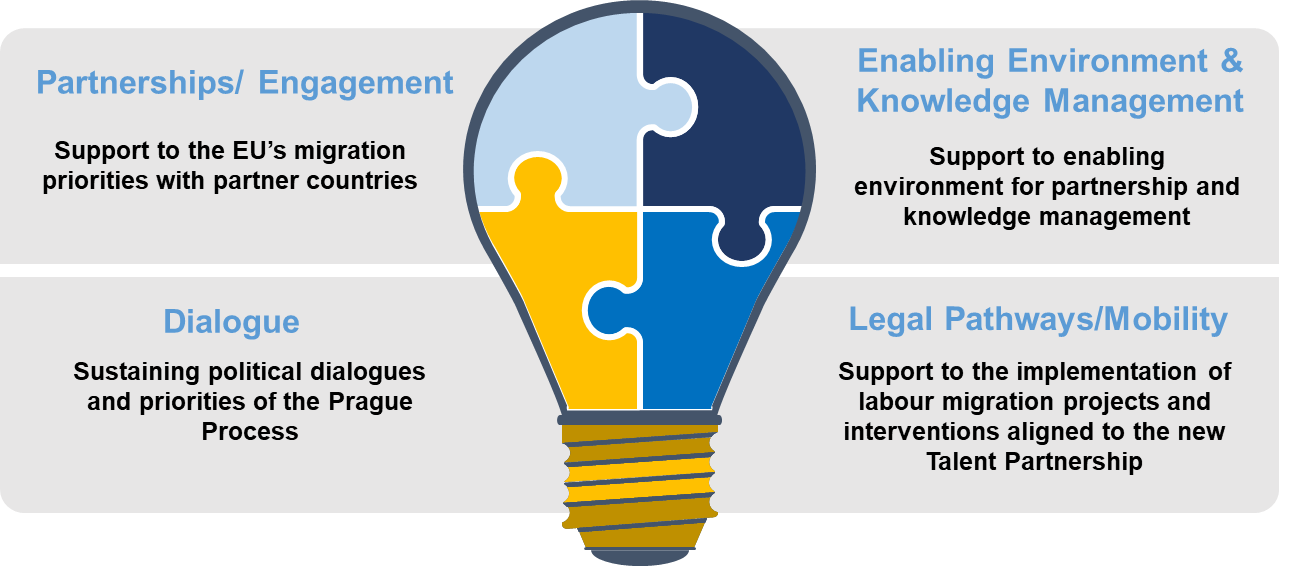 The MPF implements through grants aligned to priorities described in Calls for Proposals.   The MPF grants cover two main thematic areas:
Support to EU Migration Priorities with Partner Countries
Labour Mobility Schemes and Projects
This new phase of the programme has a priority geographic coverage that includes the European Neighbourhood, Western Balkans, Eastern Partnership countries and Africa.
The MPF was launched in January 2016. Through its Call for Proposals, the Facility has funded 48 projects involving 16 European Member States (EU MS) and 16 partner countries, amounting to a total of over EUR 43 million. The MPF is currently in its third phase, with the successful completion of the earlier phases paving the way for the extraction of valuable lessons and experiences. The MPF increasingly acts as a hub for information dissemination and knowledge management to leverage the learning from the grants as well as the unique position of the MPF itself at the crossroads of policy and practice within ICMPD.  The Prague Process political dialogue and activities are supported by the MPF, more information may be found here.
The MPF Team provides technical assistance and mentoring support to the development of proposals and supports project implementation throughout the project cycle with beneficiaries.  Please contact us should you wish to access this support. 
The MPF is implemented by ICMPD through funding from the Directorate-General for Migration and Home Affairs (DG HOME) of the European Commission (EC). In particular, funds are channelled from DG HOME's financial instruments, the Asylum, Migration and Integration Fund (AMIF), the Internal Security Fund for Police Cooperation (ISF-Police) and the Internal Security Fund for Borders and Visa (ISF-Borders).