In 2019, fifteen Nigerian software developers, quality assurance specialists and data scientists took up their new positions at various Lithuanian companies. They were the first "explorers" to enter the labour mobility scheme Digital Explorers which brings young ICT (Information and communications technology) specialists from Nigeria to Lithuania for a career advancement programme. Funded by the European Union (EU) through ICMPD's Mobility Partnership Facility (MPF), the initiative aimed to enhance the young specialists' skills and competencies while contributing to the development of relevant business networks in both countries.
Today, upon completion of their placement, some have returned to Nigeria while others continue to live and work in Lithuania. Some continue their work at the same company, others changed employers. To understand and reflect on such diversity, we spoke to three explorers and a company representative – Mr. Dayo Okesola, currently working as a Solutions Architect at the United Bank for Africa (UBA) in Lagos, NIgeria; Ms. Ajibola Ladoja, Assistant Manager at Western Union in Vilnius, Lithuania; Mr. Godsman Omeire, Frontend Engineer at TeleSoftas in Kaunas, Lithuania; and his supervisor Mr. Gediminas Markevicius, Senior Frontend Developer and Platform Lead at Telesoftas in Kaunas, Lithuania.
By highlighting each participants' lived experience, this article seeks to uncover two main things: Digital Explorers' impact on individuals' skills and career advancement, and its possible broader implications for the upcoming EU plans for a Talent Partnership framework.
On the Digital Explorers project: how it added value to your personal and professional growth
"People say you're valued more as the manager when you have overseas work experience. Some would get a master's degree, some would get overseas work experience. That was necessary for me." For Dayo, the work experience in Lithuania helped his transition from a technical position into a managerial role in Nigeria. In addition to this step forward in his career, he was able to apply the hard and soft skills he gained through Digital Explorers to his current position. "I picked up a tool, Redmine [system software for project management], and I was able to set up Redmine here in my team in Nigeria until we transitioned into Jira." Another was good work ethics. "I remember one day in Lithuania, we just had a team meeting and had deadlines that we had to meet but two hours later my team lead shows up and says 'Dayo we're playing foosball and we need one more person.' So there's a balance, it's not just work work work work." Dayo has returned to Nigeria and currently works as the team lead at UBA.  "When I got back to Nigeria I started doing the same. […] Around 5pm, everyone was gone, [so I said] 'you've been here since 7am, so you can go home and do whatever you need to do, because you made the best out of the day." Dayo said it was important for him to become an engineering manager that allows a decent work life balance.
For Gediminas, his journey to Abuja for the Digital Explorers hackathon, where Nigerian candidates were selected for participation in the programme, was an opportunity to enhance his understanding of a "completely different culture from Europe." He also added that the relationship with trainees as a supervisor helped him "grow as a person." Here, one can spot the formation of a unique cross-cultural relationship: Gediminas and Godsman were not only engaging as mentor and mentee, but as each other's cultural informants. The dynamic moved beyond workplace boundaries. Formally or informally, they both learned about how the other presented himself, interacted with others or perceived the society, and such a relationship – albeit intangible – is an asset that lasts.
On frameworks such as the EU Talent Partnerships: how they could add value to you, your company and your country, as well as possible challenges
"There is a lot of interest. [A] Lot of people get overseas remote jobs and [a] lot of people get to travel" said Dayo, confirming the potential interest towards Talent Partnerships. He also stressed how it could add value to companies and start-ups in Nigeria by saying "what they need is usually funding, but [also] more professionalism in understanding their economics, and their finances, understanding products, delivery, leveraging with other people." While he was positive about the already increasing interest and investment in the Nigerian ICT sector, he also agreed to the importance of connecting educational institutions to learn from each other, in order to train young graduates more effectively. "I think this is important today, because most people leave school and they begin on the job and then they start to figure out their lives" explained Dayo, comparing it to his generation where "leaving school I already knew what I needed to do."
"I'm torn two ways about it," said Ajibola, "because there is always the issue of brain drain. And to be candid, a lot of people would probably not return, at least for a while. But if you take that aside, look at the bigger picture, I think it is a really really great idea." While highlighting the importance of prevention measures against potential brain drain, she said "overall, individually I think it's great, I think I'm definitely a better person for taking this step that I took – it paid off. I think, for a lot of people to have the same experience that I have, it is awesome, brain drain or not. And they are not just going to be bettering the life of one person. Eventually they'll be bettering the life of a whole economy." Rightfully emphasising the difficulty of measuring the programme's long-term impacts on individuals, she nevertheless emphasised the programmes' trickle-down effect. "It's really great because it gives young children, especially […] the pride that Nigerians feel when you see a Nigerian in a top world international position […] It just gives you this belief, gives you the room to dream. These things you cannot measure. These are things that eventually open up an economy, and it forces the economy to change the way it looks at things."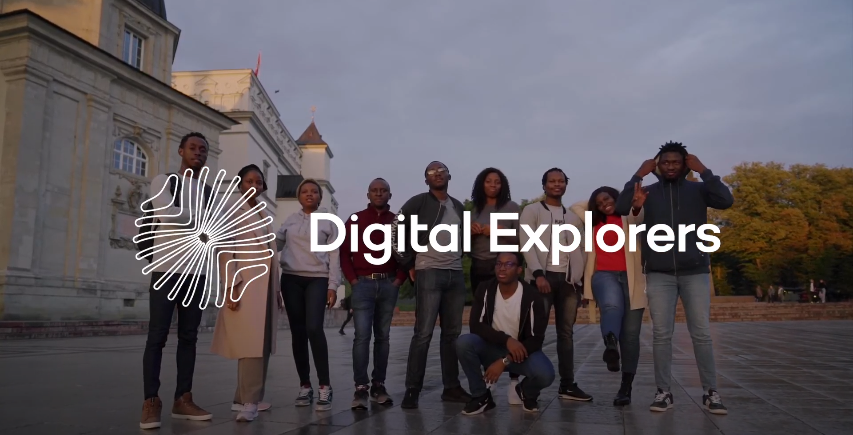 Godsman explained that a strong training component within the Talent Partnership framework "would be very beneficial". Yet, he put this in perspective by saying that although he benefited from the training by trying "to be very flexible and tried not to hold [onto] old habits, it might not be the same for everybody." He further suggested "[it] would be a very good idea to have people trained, then maybe have people pass the training [exam] also – that way you know that they are in alignment with the company and it's going to be a very smooth transition." This remark calls attention to the necessity of systematic skills recognition procedures between the EU and its partner countries for labour mobility. In terms of potential challenges such as brain drain, Godsman cautiously remarked, "It's going to take a very long time for me to agree that the number of talents that are being exported from Nigeria is going to cause a brain drain." In addition, he highlights the increasing amount of opportunities within the country as well as the willingness of Nigerians to stay. For example, when Godsman shared his Digital Explorers experience with his personal network, they responded positively and showed interest, but not all of them were willing to move abroad. "They just want to be in Nigeria and they just want to have a decent job and live comfortably." Godsman also noted that universities and boot camps are "coming up with good curriculums to train people" concluding that if "people see opportunities" in the country and the high fertility rate continues, brain drain is less likely to happen.
Gediminas was involved in the meetups with companies and programme partners to explain the motivation level and skills of the Nigerian talents he saw during his visit in Abuja. When asked about the potential challenges that Talent Partnerships may face, Gediminas noted that companies could be "scared to try" but stressed "they need to see a working example to start to believe in that." He further highlighted the importance of "understanding that people come from different cultures" but also reflected on the different enabling environments companies have: "maybe it was easier because we [Telesoftas already] had people from abroad." On this matter he shared his own insight: "Sometimes I hear from other companies that if a person from a specific country fails somehow, they always have to remind [themselves] that the person from your country" fails too, yet "you still do some trade-offs."  
The interviews revealed the importance of recognising and reflecting on all stakeholders' voices when setting up new policy frameworks for cooperation on migration. Therefore, when drawing up plans for the Talent Partnerships, taking into consideration the perspectives of final beneficiaries – whether they be talents, migrants or employees in both receiving societies and countries of origin – is key to ensure their successful implementation. "When you are looking at making this bigger, involve the people, alumni." said Ajibola, stressing the need to involve participants in the programmes' design process. "They have a perspective that you probably do not have, that you probably cannot see […] because they lived the life." Thus, since Talent Partnerships are likely to build upon pilot projects such as Digital Explorers, it can seek for a win-win-win model. A win for governments, the private sector, and the migrants themselves.